The web is a fantastic place for creativity and expression, but at the end of the day, you need to make money. If your goal is to monetize your website ideas the right way there are a few things that you should be aware of in order to maximize your chances of success. Think about this:
It's estimated that Google alone has over 4 billion search queries a day. If you want your website to stand out from the crowd, you need to make it as easy as possible for visitors to find what they're looking for. This is why Search Engine Optimization (SEO) is key.
Making money with websites might sound like something reserved only for certain types of people—like those who are already millionaires —but it doesn't have to be. In fact, there are countless opportunities for anyone to make money from home using their existing skillsets and passion. So if you've been struggling to find an online business idea that seems profitable enough, one of these website ideas might be right for you!
Top 15 Most Successful Website Ideas to Make Money Online in 2022
1. Blogs
Blogs are one of the most common ways that people monetize their website ideas. There are some bloggers who have made multiple millions blogging about something they love and sharing it on the internet for everyone to enjoy.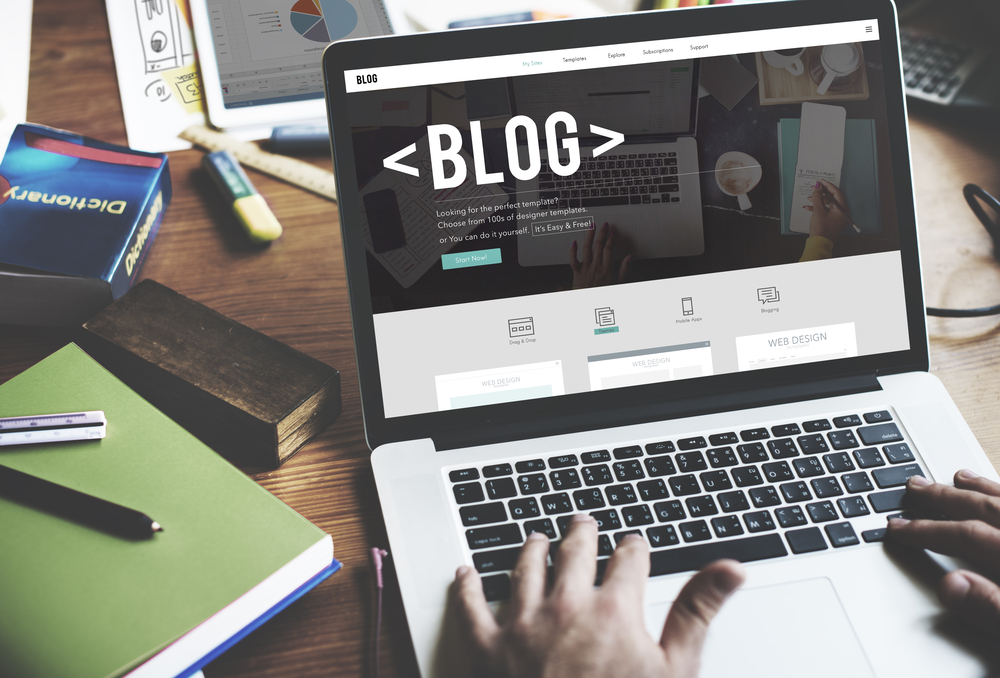 The good news is that blogging is relatively simple, all you need to get started is an idea and some time. The hard part about making money with blogging is the amount of competition out there. There are literally millions of blogs vying for traffic every day so standing out can be tough. Fortunately, it's possible with the right combination of creativity and effort.
2. Freelancing Sites: Fiverr & Upwork
Freelancing sites like Fiverr and Upwork allow you to sell your services as a contractor or freelancer online. Even if you don't have any professional experience negotiating contracts or building websites, people will still be willing to hire you because of the low start-up costs. Freelancing is among one of the best website ideas to make money without any investment.
Affiliate marketing is one of the most popular ways for people to monetize their website ideas. The idea here is that if you have a blog or some content on your site, you communicate with an audience who trusts you and respects your opinion. Then, you can recommend products or services that are related to what they're interested in so long as it makes sense.
This allows you to earn money without having to create your own product or service. Another benefit is that affiliate marketing often has higher commissions than any other form of income. For example, Amazon's affiliate commission rate used to be 75% of the value of a product, recently lowered that to 45%.
Top Affiliate Program Sites
4. Crowdfunding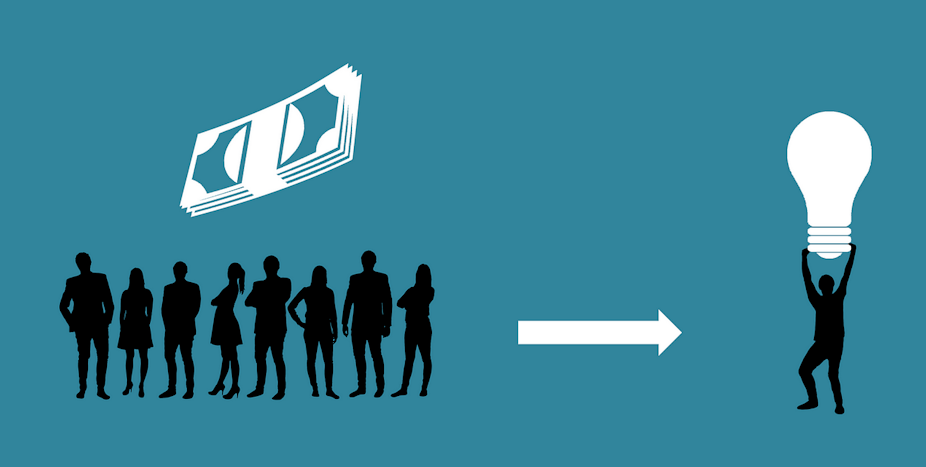 Crowdfunding is the practice of funding a project or venture by raising contributions from a large number of people. There are different types of crowdfunding, such as donation-based and investment-based crowdfunding. With this type of project, you can use one of many websites to start your own campaign. Share it on social media so that your network can contribute to your cause. You'll want to spend some time researching which website is right for you before launching an online fundraising campaign, but if done correctly, this can be a really powerful way to make money with your website ideas.
5. Create & Sell an eBook or Digital Product
This is another popular way to monetize a website idea because it does not require large amounts of traffic. In fact, this is one of the most popular ways to make money online for beginners. If you have a passion or expertise in something, you can create an eBook or digital product and sell it on Amazon's Kindle Direct Publishing platform.
The trick with selling eBooks is that even though they're low-cost items to produce (you only pay a percentage as a commission to Amazon), your profit margins will be much higher if you price your book competitively. Another benefit is that once your book is written, the work isn't really over because now you have to market it so that people know it exists. There are authors who spend thousands of dollars advertising their books before they're released, so if you have an established platform, marketing an eBook might not be as difficult.
6. Sell (or Rent) Your Unique Products or Services
This is another great way to make money with your website ideas. If you've ever thought about selling products that are already in existence, this can be a great option for you because there's no risk involved. All you need to do is find someone who wants to buy (or rent) your products or services and then list them on one of the many online marketplaces out there like Craigslist, eBay, Amazon, etc.
7. Physical Product Creation
If you want to make money online, this is one of the best ways to do it. This might sound like a lot of work, but if you're able to create high-quality products that customers value, then it will often be worth your time and effort. Consider using some popular websites like Etsy or Amazon Handmade to sell your products.
8. Sell Your Art Online
Nowadays people use the Internet more than ever before when they are looking for new things to purchase—especially unique pieces of art. If you have any artistic talents, selling your work online through marketplaces like Etsy or Facebook can result in some nice passive income, on how much effort you want to put into it.
9. Make & Sell Your Own Products/Services
Finally, if you have a specific product or solution that's in high demand but isn't already being made, then starting your own website could be the best way for you to profit from your website ideas. For example, people are often willing to pay someone else to do their taxes because the process is complicated and they don't want any errors on them. So if you can figure out how to help people with this common pain point, there is an opportunity for you.
10. Build a Membership Site
If you offer an online service or education that's valuable, this is another great way for you to monetize your website. You can charge customers a monthly fee in return for access to the information and/or resources inside your membership area. This is one of the most popular ways to make money online as it makes all customers comfortable because they know that access to your membership site will be limited and exclusive – resulting in more sales.
11. Sell Products on Amazon
Amazon is probably the best place to sell products online. The only downside here is that you'll need some capital in order to purchase inventory at wholesale prices. Once your items are in stock though, it's easy to list them all under one listing. As long as your product description is accurate, people are likely to buy it.
12. Sell Resumes Online
Not necessarily a website idea for everyone, but if you have some experience in the job industry—and can type fast!—you might be able to leverage your knowledge into making some quick cash by starting your own resume-writing business. Obviously, this won't work out for everyone, but if you're just looking for an extra stream of revenue then why not at least try?
13. Audio Transcription Services
This is another one that requires a decent up-front investment but could be worth it if you have a lot of free time on your hands. Once you have the necessary tools in place to begin audio transcription, then there's almost no limit to how much money you can make from home. Even Apple is getting into this game with their recently released Quicktime player that includes an audio feature.
Sites like Rev and TranscribeMe will actually pay you to listen to music for a few minutes! Now that's not enough incentive for me haha :p.
14. Sell Your Personal Data for Surveys
Not something most people would be interested in, but it is a way for you to make money online. Get Paid To Take Surveys at Home
The two biggest corporations that buy your data are Nielsen and I-Say, which is why they're the only ones listed here. These companies are known for buying information about who buys what product through traditional offline sources like grocery stores, so if you opt-in to their programs then you'll receive surveys every now and again asking how much certain products have affected your life. If you can answer these honestly (and quickly enough!) then this could be very profitable… at least in the long run.
15. Sell Your Old Stuff for Profit
If you're like me then your house probably has plenty of hidden treasures that could bring in some cash. Whether it's clothes, toys, furniture, or anything else; there are other people out there who want what you don't need anymore. Of course, this isn't exactly something that can make you rich, but shopping at thrift stores is fun—so why not get paid while doing it?
The most common ways to make money online (and the ones I specialize in) are websites that sell products, websites that do paid surveys, and even websites that let you play games for cash, If they're legitimate of course.
Beyond these, however, there are literally hundreds of ways to make money online: from affiliate marketing, blogging, and drop shipping —to name a few. I've always been fascinated by making money online, so I decided it would be fun to create a list of the top 15 most successful website ideas to make money online. This isn't just my opinion either; it's actually based on real data from over sources who have ranked.
Additional Websites
1. Restaurant Website
2. Music Website
3. Statistics Website
4. Poetry Website
5. Humor Website
6. Online Pet Store
7. Fan Club Website
8. Video Game Website
9. News Website
10. Beauty Website
11. Sports Website
12. Finance Website